Difference Between Kindle and Tablet? [Complete Guide!]
Disclosure: This post may contain affiliate links. – meaning I may get a commission if you decide to purchase through my links, at no additional cost to you.
When planning to buy a gadget primarily for reading purposes, it is easy to get confused between a Kindle and a Tablet as both have the capability to let you read ebooks!
So, what is the difference between a Kindle and a Tablet?
The key difference between a Kindle and a Tablet is its purpose. A Kindle is designed purely for reading. It has an e-ink display that mimics a book, has excellent battery life, and is easy on the eyes. Kindle doesn't have a camera or play videos. A Tablet is akin to a smartphone with a bigger screen.
There are actually several other differences between the two types of devices. It is important to understand how the two devices differ in detail in order to make an informed decision.
So, in this article, I'll share all the key differences that you need to know between a Kindle and a Tablet. Plus, I'll also recommend which device is best suited for a particular situation so you don't end up with the wrong device.
So, without further adieu, let's get started! 
A Quick Note – If you would like to know which Kindle to buy, I'd recommend this Kindle version on Amazon as you get the most value-for-money with this model! In my other article, I've shown how you can easily recover the cost of a Kindle within just 6 months even if you are a casual reader! 
Key Differences Between a Kindle and a Tablet
Let us first understand more about a Kindle and a Tablet. Then, we'll get into the specific details of how they are different.
In simple terms, a Kindle is a device that attempts to mirror the reading experience of a physical book through technology. The goal of a Kindle is to provide an enhanced reading experience while enabling the user to access thousands of books.
The way Kindle does this is by using an electronic-ink display (e-ink) which is black and white and closely resembles the electronic version of the paper (e-paper). 
So, the reading experience that you get on Kindle is quite similar to that of reading a physical book. You can even turn pages of an ebook on Kindle just as you would on a physical book.
However, since a Kindle is geared towards book readers, it uses very basic hardware and software and doesn't come with fancy features. It doesn't have a camera, and it can't even play videos! There is a very basic browser, but the experience of using it will thwart you away from using it!
On the other hand, a tablet is more of a compromise between a smartphone and a laptop. A Tablet has almost all the functionalities of a smartphone but comes with a bigger screen. Although a tablet can also be used for reading books, the main purpose of a tablet is quite different from that of a Kindle.
A Tablet is typically used when you want to do more than just reading. If you want to carry out office-related work, browse the internet, play games, watch videos, and design presentations in addition to reading, a Tablet is a better option for you. 
Let's look at most of the important differences between a Kindle and a Tablet. For convenience, I've compiled them in a table below –
| | | | |
| --- | --- | --- | --- |
| S. No | Parameters | Kindle | Tablet |
| 1 | Purpose | Mainly designed for reading books and documents | Multi-purpose gadget. Ideal for work that needs a large screen |
| 2 | Size | Compact size, perfect for traveling and one-hand reading | Large screen (comparable to laptops), one-hand reading becomes tiring quite quickly |
| 3 | Screen Type | e-ink screen that mimics paper and experience of reading books | LCD, OLED, and AMOLED screens are used for displaying vivid pictures, high brightness, and contrast |
| 4 | Features | Very limited feature | Come with the latest features on the market |
| 5 | Battery | Amazing battery life, can last 8 to 10 weeks on a single charge | Modest battery life that usually lasts 2 to 3 days on a single charge |
| 6 | Multimedia | Not built for multimedia experience, can't even watch videos | Perfect for listening to music, watching movies, watching videos, and YouTube |
| 7 | Gaming | Not possible | Multiple games are available, and several tablets are built for gaming |
| 8 | Price | Affordable (usually priced between $89 and $249) | Relatively expensive, good models start around $300, and top models can cost over $600 |
| 9 | Durability | Very sturdy and durable, can easily withstand a few drops and bruises | Usually prone to damage and screen cracking |
| 10 | Longevity | Can easily last 5 to 7 years or more | Usually slows down or stops working after about 3 years due to planned obsolescence |
| 11 | Hardware | Basic hardware and processor; good enough for reading | Usually contains the latest processor and best hardware |
| 12 | Camera | No | Yes |
| 13 | Built for Reading? | Yes, perfect for reading | No, but can also be used for reading |
| 14 | Eye Strain | Very little eye strain | Blue light emitted strains the eye, not suited for reading long hours |
A table comparing the key differences between a Kindle and a Tablet
Which is Better for Reading: Kindle or a Tablet?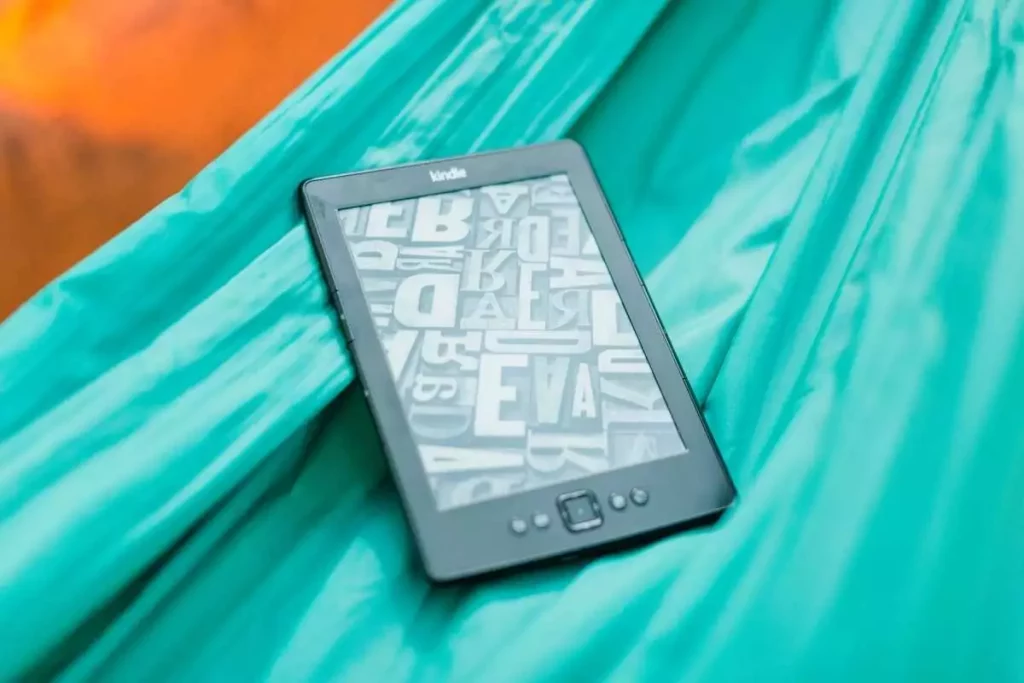 Now that you have understood the differences between a Kindle and a Tablet, hopefully, you know what device you need to get based on what you plan to do with it!
That said, if you are planning to buy a device for reading, there is always the temptation to just spend a little extra and buy a tablet instead of a Kindle! I know, I've been there! (you're not alone 🙂)
However, here's something you should keep in mind – if you want a device specifically for reading, I'd highly recommend purchasing a Kindle. The reason is that for everything you use a Tablet, your phone can just as easily handle the same task!
So, even though you may pay more and buy a tablet, in most cases, you will end up using it for just reading! (Trust me, I've gone through this!) And, if that is the case, it is better to just buy a Kindle and leverage the benefits that come with it.
The advantages and the overall reading experience of a Kindle are far superior to reading on a tablet. I talk about this and go more in-depth in my other article – "Kindle vs Tablet: Which is Better for Reading". Make sure you give it a read!
Which Kindle Should You Buy?
If you think a Kindle is the right way to go for you (or if you are still on the fence), this section will guide you on which specific Kindle model should you buy. If you wish to buy a Tablet instead, you can skip to the next section.
There are quite a few different versions of Kindle available on the market. Although, the number of Kindle variants is not as many as the smartphones, but enough to confuse any buyer! 
I mean, there's the basic Kindle. Then, you have the Kindle Paperwhite and the Kindle Paperwhite Signature Edition. Finally, you have the most expensive Kindle Oasis. You also get Kindle for Kids!
So, which Kindle should you buy?
The best Kindle to buy is the Kindle Paperwhite. It is waterproof, has adjustable warm light, and has better screen resolution and front light than the basic Kindle. Furthermore, it has most of the important features available in the more expensive Kindle variants!
Some people may consider purchasing the Kindle Paperwhite Signature Edition which costs $50 dollars more than the base model of the Kindle Paperwhite but comes with 32 GB of storage space, auto-adjusting light, and a wireless charging feature. 
For some, just these three extra features don't justify the additional $50. While, for a few others, the 32 GB storage space you get is totally worth the extra dollars!
Here's my take on it – if you don't listen to audiobooks via Audible and primarily only prefer to read books on your Kindle, then 8 GB is enough! However, if you prefer to listen to books in addition to reading them, then definitely go for the Signature Edition of the Kindle!
By the way – if you don't use audiobooks, you should really check them out! Audible is currently offering a FREE Trial for 1 month. Using audiobooks allows you to read more books even when you are walking, doing household work, or exercising!
Do check out my other article on the number of books a Kindle can hold. In it, I also share a few different scenarios based on the behavior pattern of the user and the ideal model to purchase based on the usage of books and audiobooks.
Is Fire Tablet and Kindle the Same Thing?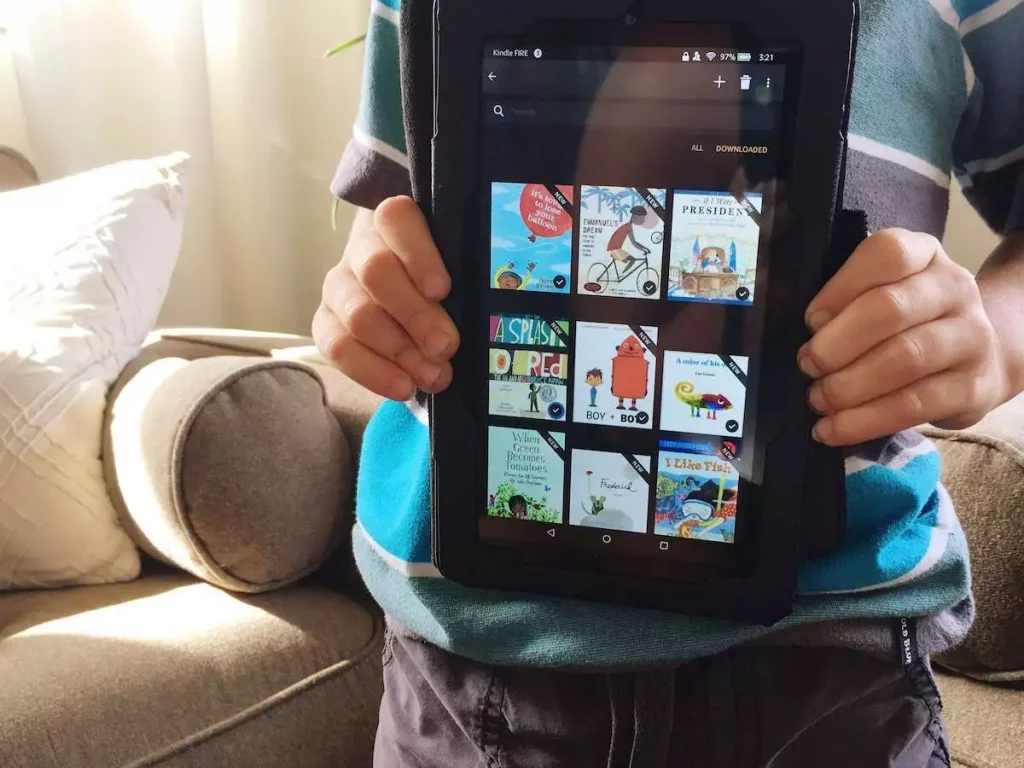 As I mentioned in the previous section, people often get confused about the various Kindle variants offered by Amazon. The "Fire Tablet" is one such confusing option as it bears the Kindle tag on its name!
The Kindle and the Fire Tablet differ particularly in the type of screen and the purpose of use of the devices. While Kindle comes with an e-ink screen and is designed for reading, Fire Tablet is more of a tablet than an eReader. 
In essence, the Kindle Fire is basically a tablet and not a traditional eReader. You can use the Fire Tablet for reading, but the experience varies quite significantly from the traditional Kindle.
Can You Use Kindle as a Regular Tablet?
You can't use the Kindles with the e-ink display as a regular tablet as these are geared specifically towards book readers and don't support robust software or hardware to function like a regular tablet. That said, you can use the Kindle Fire Tabs as a regular Tablet.
As I mentioned in the previous section, the Kindle Fire Tabs are more of a tablet than an eReaders. So these devices can be used as a tablet. In fact, they are more useful as a tablet than an eReader!
Can You Read Books on a Fire Tablet?
You can read Kindle books on a Kindle Fire Tablet. The interface looks very similar to a traditional e-ink version of the Kindle. You also get similar features when reading a book on a Kindle Fire Tab.
That said, since the Kindle Fire Tablet doesn't have an e-ink display, you will usually see a lot of reflection on the screen. Therefore, the experience of reading at night under lights or reading books outdoors is not the best on the Kindle Fire Tablet as compared to the traditional Kindles.
However, since the screen of the Kindle Fire Tablet is colorful and usually much brighter than a traditional e-ink display, it is great for reading comics and magazines!
More Related Articles